The number of motorists charged by provincial police with impaired driving this past holiday weekend leaves officers shocked and frustrated.
A total of 37 were charged compared with 27 a year ago – a 37% increase.
"Please I implore everyone that if you are out there drinking, even if you're only planning on having a couple drinks, make sure you've got plans in place to get home that does not include you driving."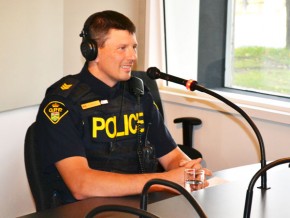 OPP Sgt Kerry Schmidt tells the New AM 740's Goldhawk Fights Back, "We get taken away from our RIDE spot checks because we're getting called to collisions involving impaired drivers.  We can't do RIDE enough, on every street corner, to make sure there are no impaired drivers.  We need everyone to do their part."
The officer adds that includes calling 9-1-1 if you spot someone behind the wheel you think has been drinking.
Meanwhile, in Toronto 19 were arrested for impaired driving this past weekend, down two from last year.