John Tory says he`s weighed all options, he`s in favour of the so-called hybrid option that would maintain a link between the expressway east of Jarvis and the DVP.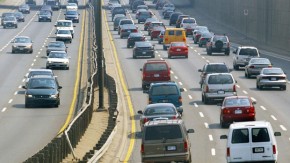 The city`s public works committee will look at the various options Wednesday.
They also include keeping or tearing down the Gardiner.
And the mayor says while there are parts of him that understand the desire to tear down that section, he doesn`t think the city can.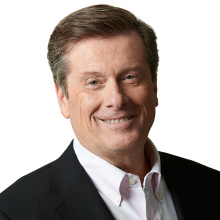 And Tory knows the hybrid option costs more.
"But when the costs are looked at in real dollars, when you look at the effect that time has on money, the costs are only slightly greater.  And one has to ask oneself this , `What are the costs of congestion getting substantially worse?  What are the costs to our economy and jobs and money that is already costing us in the billions in this city?  What are the costs of halting new development of an exciting new downtown on the east side of the city with thousands of new jobs and new homes and new stores.  We need to unlock that development and we need to keep this city moving".
The mayor expects a "spirited" debate once this issue goes before city council next month.