She is remembered for her strength, bravery, the depth of her independence, her writing talent and her vibrant personality.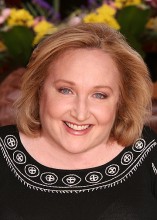 Toronto Star reporter Barbara Turnbull has died at the age of 50 from complications related to pneumonia.
Her sister Alison says she went very peacefully Sunday afternoon, with her family around her.
Turnbull made a successful career for herself after she was shot in the neck during a 1983 robbery in the Mississauga convenience store where she worked.  As a quadriplegic, she graduated with honours from Arizona State University's journalism school and was then hired by the Toronto Star.
She launched the Barbara Turnbull Foundation to generate public support for Canadian research on spinal cord injuries. Turnbull wrote two books; a 1997 autobiography called Looking in the Mirror and a 2013 e-book called What I Know: Lessons from my 30 years of Quadriplegia.