After some product testing and debate, Toronto city councillors have approved the introduction of new green bins that are said to be raccoon-proof.
They were approved by a vote of 35-to-5.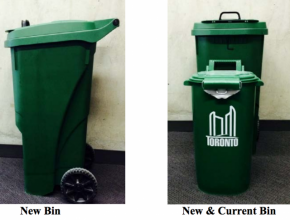 Councillor Rob Ford was among those opposed, saying his residents don't call him about the green bins.
Besides he feels there's an easier solution to keeping raccoons out of the garbage.
"When you're trying to stay away from raccoons, put your garbage in the garage, open your garage in the morning, take it out".
The bins will be rolled out later this year or early 2016.