Seniors have the highest level of outstanding debt among all filing for insolvency in Ontario.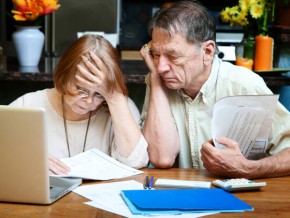 A study of 6,000 insolvency filings in 2013 and 2014 found the percentage of debtors 50 and older, increased to 30% – up three percent over the previous two years.
The report by bankruptcy trustee firm, Hoyes, Michalos & Associates Inc. says they've accumulated the highest unsecured debt load.
On average, those 50 and older filing for insolvency had about $69,000 in unsecured debt.
That compared with an overall average of $56,545.
Bankruptcy trustee Doug Hoyes says the most alarming trend is the increase in the number of those over 60 taking out high-cost payday loans.
He points out most seniors are very committed to repaying their debts and turn to payday loans to cover payments on credit cards and other loans.
Hoyes says his older clients accrued their debts over years of borrowing as they put children through school and lend them money to get established as adults or care for elderly parents.