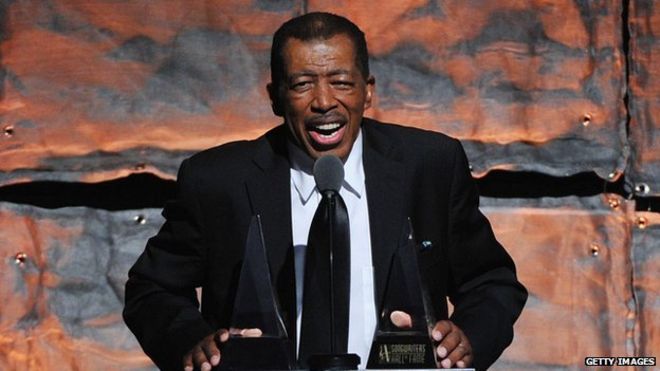 He was best known for the classic song Stand By Me.  Ben E King has died at the age of 76.
(Ben E King received an award from the Songwriters Hall of Fame in 2012)
The R and B and soul singer began his career in the late 1950's with The Drifters, singing on such hits including There Goes My Baby and Save the Last Dance for Me.
After going solo, King hit the U.S. top five with Stand By Me in 1961.  It returned to the charts in the 1980s, after it was used in the film by the same name.
The song has charted nine times on the U.S. Billboard 100 over the years; King's version twice and seven times with covers by artists such as John Lennon and Spyder Turner.
In 1999, Broadcast Music Inc. announced that Stand By Me was the fourth most-played track of the 20th century on U.S. radio and television.  And earlier this year, the U.S. Library of Congress added it to the National Recording Registry, declaring that "it was King's incandescent vocal that made it a classic."
His agent says Ben E. King died at his home in New Jersey yesterday from a coronary related illness.
(BBC News)