The well-to-do from around the world are choosing to call Toronto home.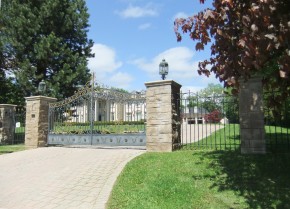 A just released report by Christie's International Real Estate says the city was the only location among the world's top 10 markets to see an increase in sales last year (37%) compared with the year before (4%).
Christie's says the extremely low supply of homes in Toronto's pushed prices for relatively average homes to over $1.2-million, and close to $5-million for larger ones or those in more desirable neighbourhoods.
Homes worth $1.2-million or more spent less time on the market in Toronto than in any other top location, an average 31 days.
The second-fastest market was San Francisco, where homes in that price range took an average of 71 days to sell.
The global average was 254 days.