Looks as though Ontarians might soon be able to buy beer and wine at grocery stores.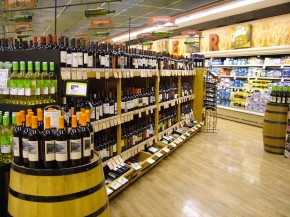 A published report this morning says the governing Liberals are planning to allow sales of beer and wine in hundreds of supermarkets across the province.
The stores would initially be permitted to sell craft beer and major national brands on their premises, providing stiff competition to the Beer Stores nearly 450 existing outlets.
The move is said to be designed to shake up The Beer Store by loosening the quasi-monopoly held by the foreign owned chain ever since prohibition ended 90 years ago.
The report also says as many as 200 larger grocers could also be licensed to carry Ontario and imported wines in their stores for the first time in the province's highly regulated history.
David Wilkes at the Retail Council of Canada says grocery executives have been called in by a government-appointed panel to discuss "liberalizing the distribution of beer and wine in the province".