A Stetson salute to Zoomer pop star Phil Collins.
In honour of his donation of hundreds of Alamo artifacts, state lawmakers have named the 63-year old Briton an honorary Texan.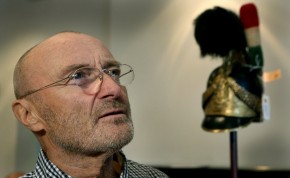 The ex-Genesis singer-drummer did not give a speech in the Texas Senate and House.
Politicians crowded to shake his hand, joking about Texas having a "groovy kind of love" for its newest honorary citizen.
An Alamo buff, Collins has spent decades collecting anything related to the deadly 1836 battle, in which the Mexicans defeated the Texans.
He gave more than 200-pieces of his collection to the Alamo last year.
A longtime fan of Texas history, Collins first became interested in the Battle of the Alamo as a child when he saw the Disney series "Davy Crockett, King of the Wild Frontier."