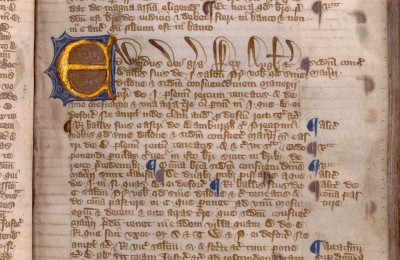 Documents are on display at the British Library showing that Britain offered the United States a copy of the Magna Carta – in hopes of persuading a reluctant America to enter the Second World War – and the battle against Nazi Germany.
The offer from the Foreign Office was made before the attack on Pearl Harbor by Japan – in 1941.
But the U.S. Congress had already passed the Lend-Lease Act – which offered material and supplies to the British – to aid their fight with the Nazis.
This is the first time the documents are being displayed – as part of a landmark exhibition on the Magna Carta – the charter written in 1215 – setting out the principle that everyone – including the monarch – is subject to the law of the land.
The exhibition celebrating 800 years of the Magna Carta opens Friday and includes Thomas Jefferson's handwritten copy of the Declaration of Independence.