Following a long bout of colon cancer, Sam Simon, co-creator of "The Simpsons," has died.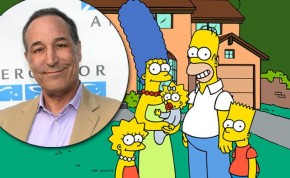 He was 59.
After writing for "Taxi," "Cheers" and "The Tracey Ullman Show," Simon helped launch "The Simpsons" in 1989.
He left the series after four seasons under a deal that continued to pay him royalties.
He put much of his wealth into social causes, establishing the Sam Simon Foundation, which rescues dogs from animal shelters and trains them to help the disabled.
Simon also funded an LA food bank.