Pamela Wallin is accused of trying to pass off personal expenses as Senate business.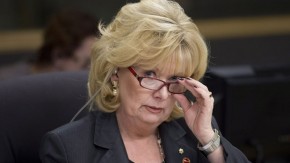 The RCMP allege corporate board meetings, dinner with a former lover and even a personal medical appointment were claimed.
The Mounties allege the 61-year old Wallin defrauded the Senate by making 150 "suspicious" expense claims.
None of the allegations has been proven in court.
Wallin, who has not been charged, was suspended more than a year ago over concerns about spending by her and Senators Mike Duffy, Patrick Brazeu and Mac Harb.
She's already repaid $138,970 plus interest.