Parents and grandparents may not be the only ones who have to worry about Alzheimer's.
New research in the U.S. has found a protein of the disease starts accumulating in the brains of those as young as 20.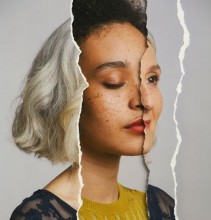 Scientists at Northwestern University believe it's the first time that's been noticed in ones so young.
They looked at the brains of 13 "normal" people aged 20 to 66; 16 people aged 70 to 99 without dementia and 21 patients with Alzheimer's aged 60 to 95.
They found that while the presence of the protein that causes the disease and its clumping were evident in younger patients, there was more clumping in older ones with and without Alzheimer's.
Researchers say this means if we want effective therapy we have to begin protecting our brains early by doing things like kicking bad habits and improving diets and exercising – both physically and mentally to keep cognitive abilities sharp.