A character loved by generations of Trekkies has died.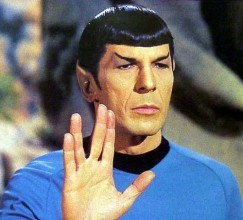 Leonard Nimoy, who played the pointy-eared, purely logical science officer in the TV cult series beween 1966-69 and in the Star Trek movies, died from chronic obstructive pulmonary disease.
He attributed it to years of smoking, a habit he kicked three decades earlier.
Nimoy's artistic pursuits – poetry, photography and music, along with acting – ranged far beyond the United Federation of Planets.
In a 2009 interview, he said the older he got, he was getting to be more like his fictional counterpart.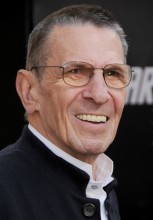 Initally frustrated with the typecasting he faced after Star Trek, Nimoy wrote the autobiography "I Am Not Spock" in 1977, followed by "I Am Spock" in 1995.
He's being remember on Earth and in space.
Star Trek co-star William Shatner says he "loved him like a brother."
Italian astronaut Samantha Cristoforetti tweets, "Live Long and Prosper, Mr. Spock!" from aboard the International Space Station.