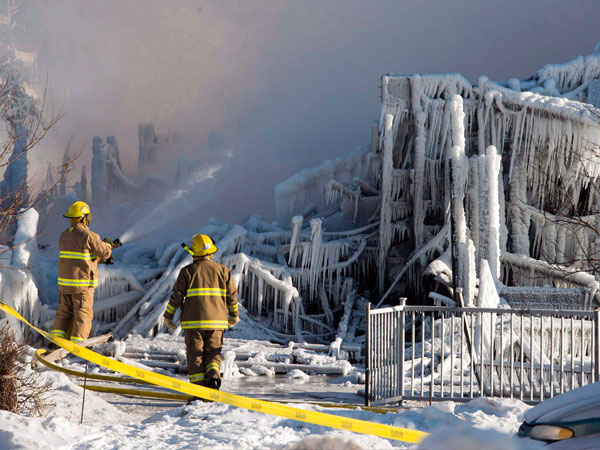 Saying it has an obligation to make sure something like that never happens again, the Quebec government is making automatic sprinklers mandatory in most seniors residences.
Residences will have five years to install them and the province will provide up to $260-million to help with the upgrades.
There are some exceptions – such as seniors homes that have a maximum nine residents and facilities with just one floor that do not include more than eight lodgings.
The announcement comes less than a week after a coroner released a report into the deadly fire at a seniors residence in L'Isle-Verte last January.
The wing of the home that was destroyed did not have sprinklers.
Making them mandatory was one of the coroner's key recommendations.
The Zoomers' group CARP – A New Vision of Aging – is pushing for automatic sprinklers in seniors residences right across the country.