Jason MacDonald is leaving the PMO next week for the private sector.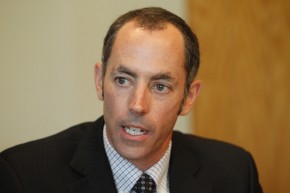 The departure of the director of communications is not sudden.
It's been in the works for months.
In fact, Stephen Harper already has a replacement.
It's Rob Nicol, a senior executive at Canadian Tire, who served as a senior staff member in the Mike Harris government.
MacDonald was Harper's eighth director of communications since the Conservatives came to power nine years ago.
The job has an average shelf life of about 14 months.
MacDonald lasted 18.
The change comes just seven months before the next election campaign.
The Harper Conservatives are gunning for a fourth straight mandate from voters.
The election's scheduled for October 19th.