Shortly after Tory defector Eve Adams announced she`d try to win the Liberal nomination in the Toronto riding of Eglinton-Lawrence, NDP Leader Tom Mulcair told the New AM 740`s Goldhawk Fights Back, he didn`t like her chances.
First he doesn`t like what she did.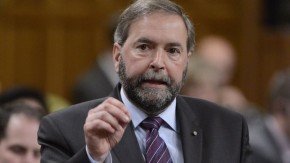 "The NDP has a hard and fast rule about accepting floorcrossers into the caucus.  I mean for us it`s unethical."
Mulcair says there`s a lot of cynicism out there and this only stokes and feeds that cynicism.
"At some point, people say, `Oh come on, when did you discover that Stephen Harper was an ogre?  As you were complimenting him two weeks ago and trying to get another seat somewhere else in Ontario?' "
As for Adams wanting to carry the party banner in Toronto, Mulcair wonders if she dosn't have some information about Joe Oliver's intentions with regard to running, because he's never really confirmed that he wants to run. 
If Adams does win the nomination, Mulcair adds the Tories would do all they could to beat her but he doesn't think it would take much, saying she doesn't stand a "snowball's chance" of taking the riding.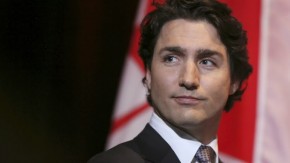 Meanwhile, Liberal Leader Justin Trudeau says Adams will have to do some hard work convincing a lot of local Grits that she's the best one to carry the party banner in Eglinton-Lawrence.