Authorities in Switzerland have seized a portrait of a woman allegedly painted by Leonardo da Vinci and plan to return it to Italy where officials will try to determine the painting's ownership and authenticity.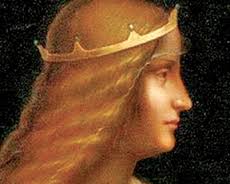 The portrait is of Renaissance-era noblewoman, Isabella D' Este.  It first emerged in 2013 and then went missing until it was discovered earlier this week in a Swiss bank vault.  Italian authorities want to know whether the painting was removed from Italy without authorization.
Not all experts are persuaded that Leonardo painted the portrait, which shows the noblewoman in profile with an enigmatic smile and a golden crown.  The director of a museum dedicated to Leonardo in his Tuscan hometown of Vinci, notes that works have been falsely attributed to the master in the past.