Want to live a nice long life?  Go easy on that jog to get the maximum benefits.
Researchers with the Copenhagen City Heart Study say a little jogging is good for your health, but too much might not be.
Lead scientist Jacob Marott says the dose of running that was most favourable for reducing mortality was jogging 1 to 2.4 hours a week, with no more than three running days a week.  He says the best pace was slow or average, about 5 miles an hour.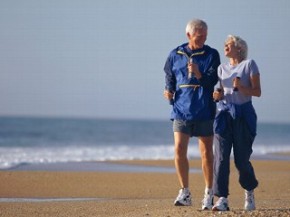 Out of a pool of about 5-thousand healthy adults, Marott and his colleagues followed nearly 1100 healthy joggers and 400 sedentary people for more than 12 years.  The strenuous joggers who generally ran at 7 miles an hour were as likely to die during that time period as the sedentary non joggers.  And Light joggers and moderate joggers fared better, in that order.
The study is published in the Journal of the American College of Cardiology.