"A true city builder."
Mayor John Tory describing Joseph Rotman, who passed away this morning in Toronto.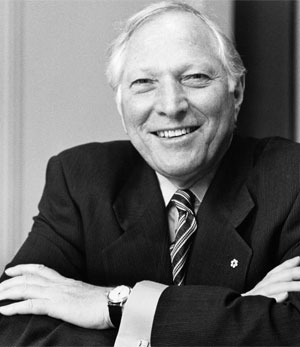 The 80-year old businessman and philanthropist was born in Toronto and attended the University of Western and U of T.
He made donations to help fund programs at both schools.
He was chancellor of Western at the time of his death.
The U of T's business school was named after Rotman in 1997 after he pledged over $15-million in donations.
His donations over the years also supported innovations and research and the arts.
Rotman was the current chair of the Canada Council for the Arts.
He previously served as chair of the Art Gallery of Ontario and was a board member of the Governor General's Performing Arts Awards in the 1990s.
Rotman was a supporter of research in life sciences and helped fund the Rotman Research Institute at the U of T's Baycrest Health Sciences Centre.
He was also chair of the board of the Ontario Brain Institute at the time of his death.
Rotman, who founded Clairvest Group in 1987, served on boards of many major corporations including the Bank of Montreal and Barrick Gold.