Provincial New Democrats say they'll introduce legislation to force the government to disclose names of physicians, who bill the health insurance system and the amounts they charge.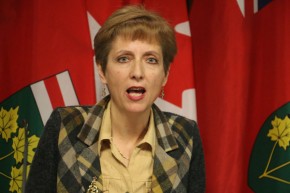 NDP health critic France Gelinas says there's "no valid reason" the province should not make this public.
Gelinas says the province spend $11-billion a year on physician compensation but no one can get details on which doctors get the most money.
After contract negotiations with the Ontario Medical Association broke off last week, the health minister said there were 400 doctors who billed over $1-million each last year but would not identify them.
Numbers show an opthalmologist was the highest paid physician in 2013, billing over $6-million.
Another two charged over $4-million.
Twenty-eight billed more than $2-million.
The OMA refuses to release names but says physicians with higher billings often have high overhead costs.