Seniors, who develop pneumonia severe enough to be hospitalized, are at an increased risk of having a heart attack, stroke or dying of heart failure.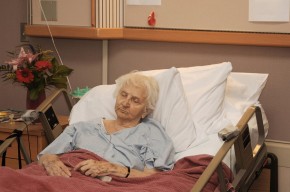 That according to a Canadian study that appears in the Journal of the American Medical Association.
It found, for those 65 and older, the increased risk is highest in the first year after infection, but the risk remains high for a decade.
In the first month, in fact, the risk of having a heart disease event if four times greater.
For younger adults, the risk is also elevated, but not to the same extent and the risk seems to level off after two years.
The lead author from Ottawa Hospital says anybody who's been hospitalized with pneumonia should be alerted to their elevated heart disease risk and should take steps to try to protect themselves.