After concentrating on transit during his first days in office, Toronto's mayor has made good on one of his smaller campaign promises on housing.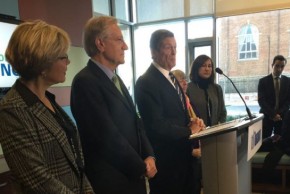 John Tory's announced the creation of a six-member task force that will look at whether it's time to split up Toronto Community Housing Corporation.
It's something that was pushed mostly by mayoral candidate David Soknacki, who advised Tory on issues such as housing as part of his transition team.
Tory says it's clear that, "the structure as it has been for some period of time is not working that well."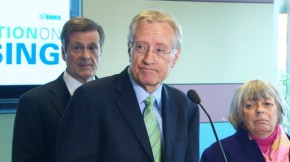 The task force will be headed up by former mayor, Senator Art Eggleton, who says he's not "philosophically" opposed to splitting up the country's largest landlord, which manages over 58-thousand units in 2,300 buildings.
Eggleton says he wants people to have decent, affordable housing and to feel safe and secure.
The task force will have an interim report ready in July and a final one done by year's end.