Glenn Campbell sang about the Rhinestone Cowboy.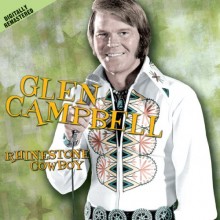 Little Jimmy Dickens may have been the Rhinestone Cowboy.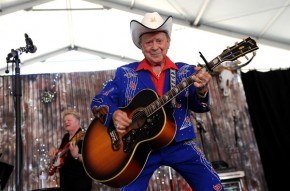 The country singer-songwriter, the oldest member of the Grand Ole Opry, has died after suffering a stroke Christmas Day.
Despite being just 4-foot, 11-inches tall, Dickens says he'd never been self-conscious about his height, once saying "It's been very good for me.  I've made fun of it and get a laugh here and there."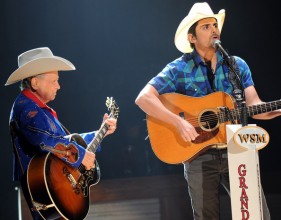 Country star Brad Paisley, who performed with Dickens several times, says he had an "incredible and unique place in country music history."
"May the Bird of Paradise Fly Up Your Nose," was just one of the novelty songs that landed him in the Country Music Hall of Fame.
Dickens is believed to have been the first country star to wear a rhinestone suit on stage in 1950.