American researchers claim women aged 65 and over could benefit from regularly taking low-dose aspirin.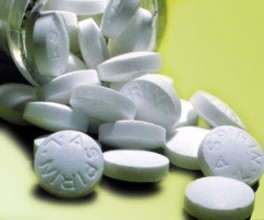 The study involving nearly 30,000 healthy women, who were at least 45, is the largest to tackle the issue of whether the pros of taking aspirin outweighed the cons in women.
They were given either an aspirin or placebo to see if aspirin lowered their risk of heart disease, stroke and cancer.
The findings suggest the balance starts to shift with increasing age and those 65 and older are better off taking low-doses than not taking aspirin at all.
The findings are online in the journal Heart.