Canada's arts scene's mourning the loss of Brian Macdonald.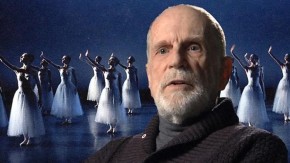 The director/choreographer died in Stratford yesterday.
He was 86.
No word on the cause.
A former dancer, Macdonald was a charter member of the National Ballet of Canada before moving on to direct musical theatre, opera and award winning productions of Gilbert and Sullivan for the Stratford Festival
He worked with Canada's leading dance companies, including the Royal Winnipeg Ballet and Les Grands Ballets Canadiens.
Macdonald also served as choreographer, teacher and mentor to generations of performers at the Banff Centre for more than 45 years.