Personalized medicine is becoming more the norm in cancer treatment around the world, thanks in part to the research by Doctor Steven Gallinger of the University Health Network's Princess Margaret Cancer Centre.
Doctor Gallinger received a $1.2 million five year research grant from the Canadian Cancer Society earlier this year.  Gallinger was among the oncologists who treated our own Libby Znaimer.  The Vice President of News and information here at AM 740 and The New Classical FM is cancer free, six years after she was diagnosed with pancreatic cancer.  Libby remains an exceptional case and admits she's incredibly lucky.  Only 8 percent of pancreatic cancer patients are still alive five years after they're diagnosed.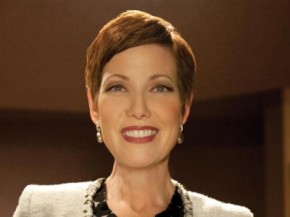 Her remarkable recovery has been shared among oncologists and cancer researchers around the world.  Yet, they are still trying to understand why some pancreatic cancer patients respond well to specific chemotherapy drugs, while others don't. Libby carries the BRCA genetic mutation, the same kind that prompted Angelina Jolie to undergo a preventative double mastectomy.
Doctor Gallinger calls Libby's story the extreme grand slam.  He says she responded to a novel treatment that shrank her pancreatic tumour to an operable size.  But he says there are other patients with BRCA mutations who have not responded well and died.  He says they're studying the question in many other patients, in test tube and in mice models that mimic the same disease.