Older Zoomers and disabled residents of Toronto can have the City clear snow from the sidewalk in front of their home — where it's not cleared by machine.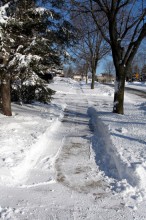 Just call 311 to register for the program.
Residents must renew every year.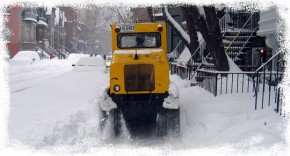 The City provides sidewalk snow clearing in most of Toronto, but there are areas — mostly in older, central neighbourhoods — where equipment cannot go due to narrow sidewalks, lack of boulevard space for snow storage and on-street parking.
For more information and a map outlining where the City provides mechanical sidewalk snow clearing, visit www.toronto.ca/transportation/snow/sidewalks