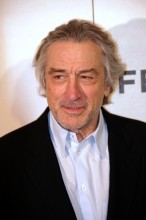 Superstar Robert De Niro is promising to reimburse a town in New York State almost $130,000 – for cash it spent on legal fees.
Gardiner, New York spent the money defending its assessment of the actor's property.
The town is in the Hudson Valley, about 70 miles north of New York City.
A trust owns the compound on De Niro's behalf and it had been fighting the property's assessment of $6 million.
The battle resulted in a lengthy court case.
De Niro has agreed to no longer appeal the case, which the town won in June.
The trust argued the 98-acre property was worth $4 million.
A report says De Niro's estate includes two guesthouses, a barn converted into a recreation centre, a swimming pool, a boxing ring and film production suites.