Someone from South Korea bought a hat on the weekend.
And paid $2.7-million.
Needless to say, it's not just any hat. It once belonged to the Emporer of France.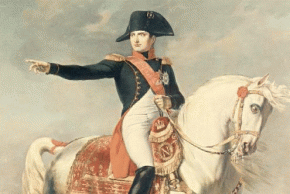 The South Korean placed the winning bid for the "bicorne" once worn by Napoleon Bonaparte. Historians say Napoleon owned about 150 bicornes during his reign. But only about twenty authenticated items remain. Most are in museums.
The felt double-sided military hat joins at two points. Most officers wore it with the two points facing back and front. But Napoleon wore his with the points on each side to distinguish himself on the battlefield.
The hat was the most popular item in a sale of Napoleonic artifacts from a collection of the Prince of Monaco.