Federal Finance Minister Joe Oliver released the Harper government's fall economic and fiscal update to the Canadian Club in Toronto.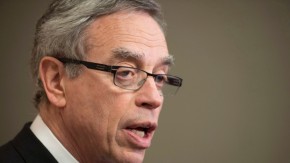 He says if it weren't for the package of recently announced tax cuts, Ottawa would have posted a small surplus in the current fiscal year.
Instead, the government expects a $2.9-billion deficit.
And while the tax cuts and falling oil prices will mean less revenue, a return to black is still expected next year — and possibly sooner.
A surplus of just under $2-billion is forecast for the 2015-16 fiscal year, much smaller than the $6.4-billion projected in the February budget.
The Federal New Democrat leader calls next year's projected surplus a "mirage" because it's based on billions in cuts to much needed programs.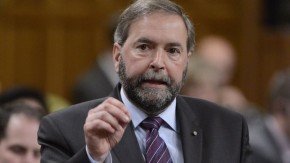 Tom Mulcair adds the NDP's top priority will be avoiding any cuts to health care, rolling back cuts to veterans programs and making sure universal, affordable, quality childcare "gets done."
Justin Trudeau says the fiscal update's "unfair," adding the government chose to spend its surplus on tax breaks like income splitting.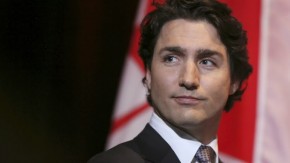 The Liberal leader says the Tories are too focused on getting re-elected next year instead of helping the middle-class.