A robot probe has made the first landing on a comet, descending from its mother-ship.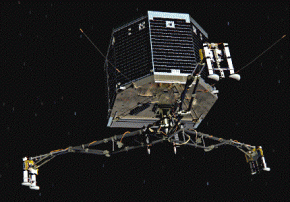 There were cheers and hugs at the control room of the European Space Agency in Darmstadt, Germany after a signal was confirmed.
The landing caps a 6.4 billion-kilometre journey that began a decade ago.
The ESA's director-general, Jean Jacques Dordain says "this is a big step for human civilization."
Canadian astronaut Chris Hadfield says, "we're close enough to lick it and see what' it's really made of."
If all goes well, the Philae lander should take pictures of the comet's landscape and analyze its composition.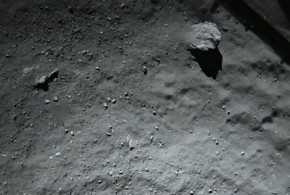 It's hoped the comet's surface will hold new insights into the origins of the Solar System over 4.5 billion years ago.