The daughter of the 81-year old entertainer is "outraged by the misconduct and mismanagement" that occurred at the New York clinic where Rivers suffered cardiac arrest during a medical procedure.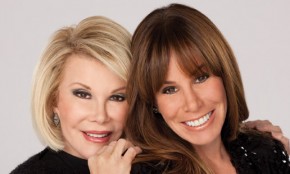 Melissa Rivers has issued a statement saying she'll work to ensure this does not happen again.
Her lawyers are investigating the circumstances surrounding her mother's death.
A report released by the Department of Health cites multiple errors, including failing to detect Rivers' deteriorating vital signs during the endoscopy.
The clinic has put out a statement saying it's been cooperative and already taken steps to correct the situation.
Rivers died September 4 of brain damage due to lack of oxygen.