Tomorrow is not just the first day of a new month, it's also National Seniors Day across Canada.

Chapters from CARP – A New Vision of Aging – will raise the groups' flags to celebrate the contributions of older Zoomers as well as to highlight issues impacting them.
Anthony Quinn, Director of Community Development for CARP, told the New AM 740's Goldhawk Fights Back, "there's no better organization to help the government let Canadians know that seniors are making a terrific and continue to make a terrific contribution to society.  So we're raising the CARP flag at over 30 town halls and city halls across Canada."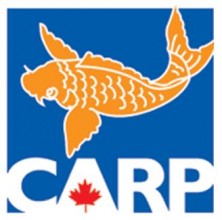 Join Premier Kathleen Wynne and CARP President Moses Znaimer outside Toronto City Hall at noon at the East Flag Pole on the Upper Level.