Rob Ford has officially withdrawn his name from the Toronto mayor's race.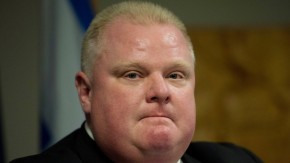 Doug Ford's running in his place.
The councillor, who had not planned to run again, is now on the ballot for mayor.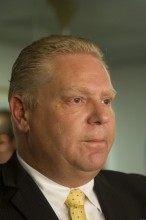 Instead Rob Ford's name appears on the ballot for the council seat in Ward 2, the area he represented as councillor before becoming mayor four years ago.
His nephew Michael Ford has withdrawn from the ballot, to make room for his uncle, the mayor.
Instead Michael Ford is running for school trustee in Ward 1.