A first-year, female engineering student from the Markham area is dead after she was struck by lightning on campus this morning.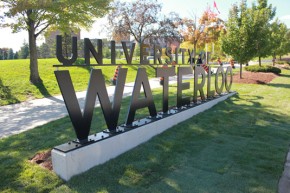 It happened around 9 a.m. as the unidentified young woman was walking on a pathway leading to student residences.
Prior to the incident, the university had cancelled orientation events for the day because of the threatening weather.
The president of the school's student body, Danielle Burt, says, "Our thoughts are with the family and friends of the student."
Burt adds the university plans to hold a moment of silence before the university's football game against McMaster University on Saturday.