New York City's medical examiner says the autopsy's done but that more tests are need to pinpoint just what killed the 81-year old comedian.
Rivers died a week after going into cardiac arrest during a routine procedure at a doctor's office.
Her funeral is set for Sunday at New York's Temple Emanu-El.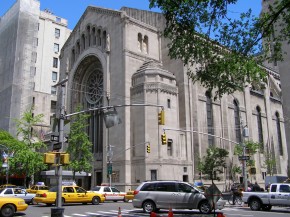 Services will be private.
Meanwhile, flowers and messages continue to collect on the steps of Rivers' Upper East Side apartment building.
Mila Mulroney's among those in mourning.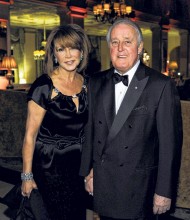 The wife of the former prime minister recalls Rivers as being completely different in person than onstage – quiet and a good listener.
The two met over 20 years ago through a mutual friend who'd worked with the Reagan administration.
Mulroney and Rivers hit it off and kept seeing one another at parties and events in Canada and in the US, with Rivers even borrowing some of Brian Mulroney's lines for her acts.
She even attended his 65th birthday at the family's Florida home a decade ago and just two years ago, the Mulroneys took her to dinner at the home of Canadian business icon Paul Desmarais.