Barbra Streisand fans with deep pockets will have another book to add to their collection just in time for the holidays.
A new coffee table book's coming out in December.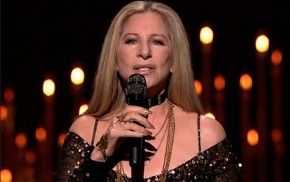 "Barbra: Streisand's Early Years in Hollywood, 1968-1976" will include more than 240 images, many of them never before published.
The photos will be accompanied by text of a conversation between photojournalists Steve Schapiro and Lawrence Schiller.
They were both commissioned to work with Streisand after she arrived in Hollywood.
There'll be two versions – neither of them cheap.
Only a thousand copies of the main Collector's Edition will be made available for $750.
If that's not exclusive enough for you, there will be 200 copies of an "Art Edition" that feature two signed prints.
They'll sell for $1,800.