The Angelina Effect is being felt in this country.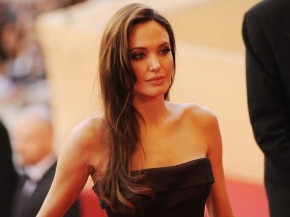 A new Canadian study finds that Angelina Jolie's revelation that she had a preventative double mastectomy because of a genetic cancer risk resulted in a doubling of the number of high risk women who registered to see if they were at the same risk as the Academy Award winning actress.
Doctors from the cancer centre at Toronto's Sunnybrook Hospital presented their findings at The American Society of Clinical Oncology Breast Cancer Symposium in San Francisco yesterday.
Jolie made international headlines in May 2013 with an op-ed piece in the New York Times in which she said she'd tested positive for the BRCA-1 gene mutation.  A mutation in the BRCA-1 or BRCA-2 genes leads to an elevated risk of breast and ovarian cancers.
Canadian doctors found that the number of women referred for genetic counselling increased by 90 per cent after Jolie's story was published in the New York Times.
Meantime, California researchers say there has been a huge increase in the number of women opting to remove both breasts when cancer is found in one.  It's gone from 2 per cent of patients in 1998 to 12.3 per cent in 2011.
But researchers found there was no difference in survival between the patients that underwent a bilateral mastectomy and those that underwent more localized, breast-conserving surgery with radiation.  This remained true even when other factors, such as race, age, type of breast cancer, and social factors were taken into account.
The study doesn't say if the treatments pursued were because of physician recommendation or based on personal preference.