Three doctors groups do not plan on participating in Health Canada's upcoming anti-drug campaign.
The College of Family Physicians of Canada, Canadian Medical Association and Royal College of Physicians and Surgeons of Canada were invited to co-brand and provide expert advice on the campaign.
However, the largest organizations representing doctors in this country say the campaign has become a political football on Canada's marijuana policy and for that reason they won't be involved.
In a joint statement, the groups say "We did not, and do not, support or endorse any political messaging or political advertising on this issue."
The organizations say they will keep working to raise awareness of the risks to young people from drugs and alcohol.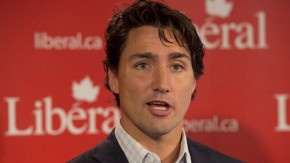 Liberal Leader Justin Trudeau's also slammed the proposal, saying it would in effect use taxpayers money to attack him over his support for legalizing marijuana.