Israel's prime minister says he would not agree to any Gaza ceasefire proposal that prevents the Israeli military from completing the destruction of Hamas' tunnel network.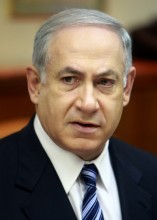 Benjamin Netanyahu adds the army's destroyed dozens of the tunnels which allow terrorists to infiltrate Israel and kill its citizens, but he also lowered expectations saying that it would be impossible to have 100 % success.
Israel's cabinet has approved continuing "Operation Protective Edge" launched more than three weeks ago in response to rocket attacks by Hamas.
The military is also calling up 16,000 reservists bringing the total number of Israeli troops mobilized during the conflict to 86,000.
A spokesperson says they're joining to allow troops on the ground to rest.