Prime Minister Benjamin Netanyahu says his country must prepare for "a prolonged campaign" against Hamas in the Gaza Strip.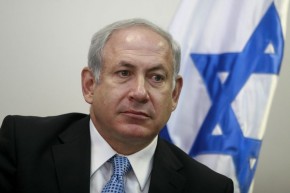 During a televised speech, he said, "we will not finish the mission, we will not finish the operation without neutralizing the tunnels, which have the sole purpose of destroying our citizens."
He also said that a demilitarization must be part of any future solution in the territory.
Meanwhile, a strike on a Gaza park killed 10, most of them children.
Israeli and Palestinian authorities traded blame as fighting raged on despite the start of the Eid holiday, marking the end of the Muslim holy month of Ramadan.