More political turmoil in Ukraine as Prime Minister Arseniy Yatsenyuk and his cabinet resign.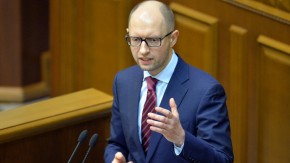 He did so after two parties said they'd be pulling out of the governing coalition.
Some political experts believe Yatsenyuk and his cabinet will remain in place until elections in October.
The announcement comes as more bodies from Malaysia Airlines Flight 17 arrived in the Netherlands.
A total of 298 were aboard the downed airliner, including a Canadian – a 24-year old Ajax man.