Just about whenever he mentions his re-election bid, Toronto Mayor Rob Ford has repeatedly said voters can expect "Ford more years."
It appears he wasn't just talking about himself.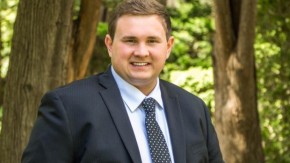 The mayor's nephew, Michael, has filed papers to run in Ward 2.
If he should take Etobicoke North in October's municipal election, he'd be the third member of the Ford family to represent the area.
Rob Ford held the seat for 10 years until he ran for mayor.
He was succeeded by brother Doug, who's announced he's not seeking re-election.
Michael Ford's the son of Rob and Doug's sister Kathy.
He's in his early 20s and works for the family sign company after graduating from Richview Collegiate in 2010.
There are ten other declared candidates in the Etobicoke ward.