A renowned Indian actress and dancer, has died of heart failure at the age of 102.  Zohra Sehgal had been hospitalized in New Delhi with pneumonia earlier in the week and passed away last night. She will be cremated later today.
India's Prime Minister Narendra Modi described her as "prolific and full of life" in a message on Twitter.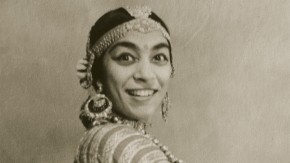 In a career as a performer that spanned more than seven decades, Sehgal started out in the 1930s as a dancer. She performed with a troupe led by Uday Shankar, the pioneer of modern Indian dance. With the group she travelled across the world, unusual for an Indian woman of her generation.
(The Associated Press)