Cemetery plots are not normally items that attract eager buyers.
But the Woodlawn Cemetery in the Bronx is adding more than two thousand burial plots because of demand from jazz fans.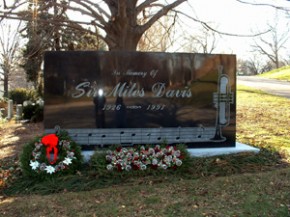 Woodlawn's "Jazz Corner" contains the graves of Duke Ellington, Lionel Hampton, Miles Davis, and other jazz greats. And their fans want to be near them through eternity.
Pauline Smith bought one of the plots. The 74-year-old says, "The music is in the earth and in the air and in the heavens. I love the idea that I could be continuing my love on the other side."
Woodlawn Cemetery is also the final resting place of journalist Joseph Pulitzer and composer Irving Berlin.