Police say they're certain Abshir Hassan and two others were not targeted.
Homicide Det Sgt. Steve Ryan says, "I'm fairly confident that there was no intention to seek these three individuals out.  They just happened to be there."
The 31-year Hassan, a popular supply teacher with the Toronto District School Board was killed early Tuesday when he'd stepped outside a low rise apartment building to move his car.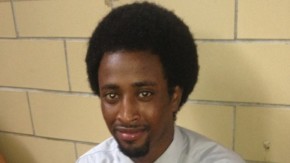 A 22-year old man and 18-year old woman were also shot and seriously hurt.
Det-Sgt Ryan adds,"This is a crime that we all should be concerned about.  These are three young people, minding their own business, celebrating a birthday party and were shot."