She has enjoyed a nearly-fifty-year career that began with light sitcoms before developing into one of the most respected actresses of her generation.
And now Sally Field is finally getting a star on Hollywood's Walk of Fame.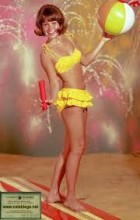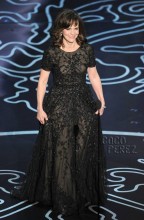 Her career began with the sitcoms, Gidget and The Flying Nun, but she drew attention for her dramatic talents, winning an Emmy award for her portrayal of a woman with 13 personalities in the mini-series Sybil.
She went on to win Oscars for Norma Rae in 1979 and Places in the Heart in 1984. Most recently, she was nominated for an Oscar for playing Mary Todd Lincoln in the biopic of the US President.
Sally Field will receive the 2,524th star on the Walk of Fame.