It looks as though our own Bill Gable has started a trend!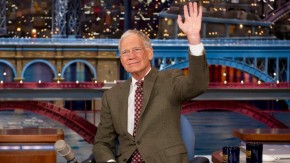 Late Show TV host David Letterman has announced he too will retire next year.  "We don't have the timing of this precisely down.  I think it will be at least a year or so, but sometime in the not too distant future, 2015 for the love of God, in fact, Paul (Shaffer) and I, will be wrapping things up and taking a hike," Dave announced to appreciative applause from his studio audience.
David Letterman turns 67 next week. He has the longest tenure of any late-night talk show host in American television history, nearing 32 years since he created "Late Night" at NBC in 1982.
Legendary radio host Bill Gable announced his retirement this past Monday after 46 years in the broadcasting business.  His final six years in radio were with AM 740 Zoomer Radio.  You can listen to our tribute to Bill's show by clicking here.