The founder of one of New York's leading non-profit theatre companies has died.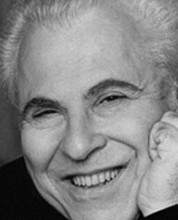 Gene Feist was a public school teacher when he and his wife founded the Roundabaout Theatre Company in 1965. He presented revivals of theatrical classics, beginning with Strindberg's The Father, in a 150-seat performance space.
The Roundabout now runs three Broadway Theatres, an off-Broadway house, and a black-box experimental space. It has 28,000 subscribers and a budget of $60-million. It has won 29 Tony Awards, and has several productions on stage this year, including a revival of Cabaret starring Alan Cumming that just began previews.
Gene Feist stepped down as the Roundabout's Artistic Director in 1990. He died of pneumonia at the Lillian Booth Actor's Home in New Jersey at the age of 91.